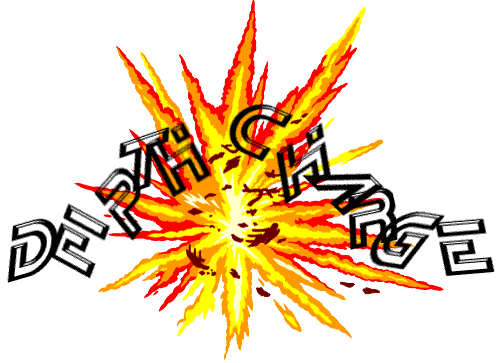 1999 Mohawk Photos III
All images on this page © 1999 by Christina Young.
Welcome to New Jersey's newest dive boat for deep exploration, the Depth Charge! The Depth Charge is a 42-foot Provincial, custom built to salvage the RMS Republic and other cool wrecks!
The following pictures (all images from video) are from the voyage of the Depth Charge to the 387- foot long passenger liner SS Mohawk, Friday, December 31, 1999. The SS Mohawk sank in 1935 in a collision with the freighter Talisman, eight miles east of Manasquan Inlet, New Jersey.
| | |
| --- | --- |
| Gene Holmes and Petie Wohlleben set up their gear in preparation for the last dive of the millennium! The air temp is about 40 deg F. | |
| | Bill Cleary sets up his gear while we refuel at Clark's Landing in Pt. Pleasant, New Jersey. |
| We pass the Seeker on the way out to Manasquan Inlet. | |
| | Pete Wohlleben and Bill Cleary hook the Mohawk. We're shooting for that same hole in the hold section that we got the razors out of last time. There's lots of crates in there just waiting to be dug out! |
| Joe Mazraani and Gene Holmes prepare to go tie the hook into the wreck on this last day of the century! | |
| | Bill Cleary suits up, assisted by Petie Wohlleben. |
| I pass Gene Holmes doing his hang on my way down to the wreck. | |
Back to Mohawk Photos II Forward to Mohawk Photos IV

Back to Home | Back to Photos | Back to Scuba Photos | E-mail Me