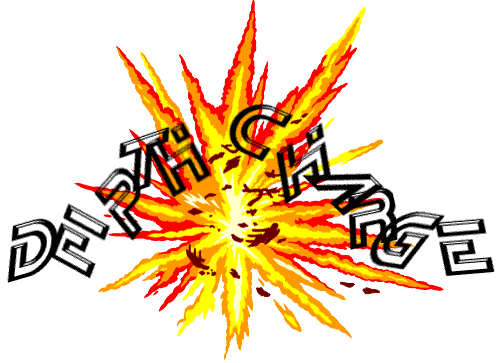 2000 Lillian Photos I
All images on this page © 2000 by Christina Young.
The Lillian is a 328 foot freighter that lies in 160 feet of water in the "Little Italy" section of the New Jersey Mud Hole. In 1939 she was carrying a load of sugar from Puerto Rico to New York when she sank from a collision with the freighter Wiegand in a dense fog.
The following pictures (all images from video) are from the voyage of the Depth Charge to the Lillian, Saturday, November 4, 2000.
| | |
| --- | --- |
| Joe Mazraani and Bill Cleary on the way out of Manasquan Inlet on this cool November morning. | |
| | When we get out over the site of the Lillian, Joe waits to suit up to go tie in the hook. The large steel object on the deck is the Depth Charge's new crane, awaiting installation. |
| This the the tie-in point, a jumble of steel wreckage. | |
| | I got all excited when I saw this plate... psych! It turned out to be a discarded plastic dessert plate, not a nice piece of china. |
| Looking around inside a small, collapsed room near the engine and boilers. | |
| | This is what most of the wreck looks like, a mass of steel beams and pipes everywhere. Most of the wreck is relatively flat, as it was probably depth charged in WWII. |
| One of the large boilers of the Lillian. | |
| | This is a large, brass valve just laying in the rubble. |
| Looking up at the large triple expansion engine of the Lillian. | |
| | Billy passes me on his descent to the Lillian. |
| The Depth Charge passes the Sea Inn on the way back to the dock. I hope you have enjoyed these pictures of our Lillian trip! | |

Back to Home | Back to Photos | Back to Scuba Photos | E-mail Me